Catie McHugh — Digital Copywriter and Content Creator based in Sydney, Australia
These long-form blog articles solved a key issue for the client: an authenticity problem, when trying to break into the realm of entertainment.
Known first and foremost as a telco, preventing the barrage of customer jeers at the mere appearance of Optus trying to look hip was always going to be an uphill battle. However, these were written with the required pop culture expertise and insight, from a place of unrelenting passion for entertainment. It is difficult for consumers to tear shreds off something that makes them laugh, or makes them think.
These were used as content in social media and household engagement eDM campaigns.
For

Optus
Role

Digital Copywriter
Date

June 2017

Top 5 Best Uses of Songs in Movies

Sports Streaming: The Weirdest Places You've Done It

Five Terrifying Horror Films Released in the 80s

Which Summer Sports Fan Are You?

When Video Games Become Movies
Home Gadgets You Might Be Using by 2020

Screen Gold: Award-Winners Now on Yes TV by Fetch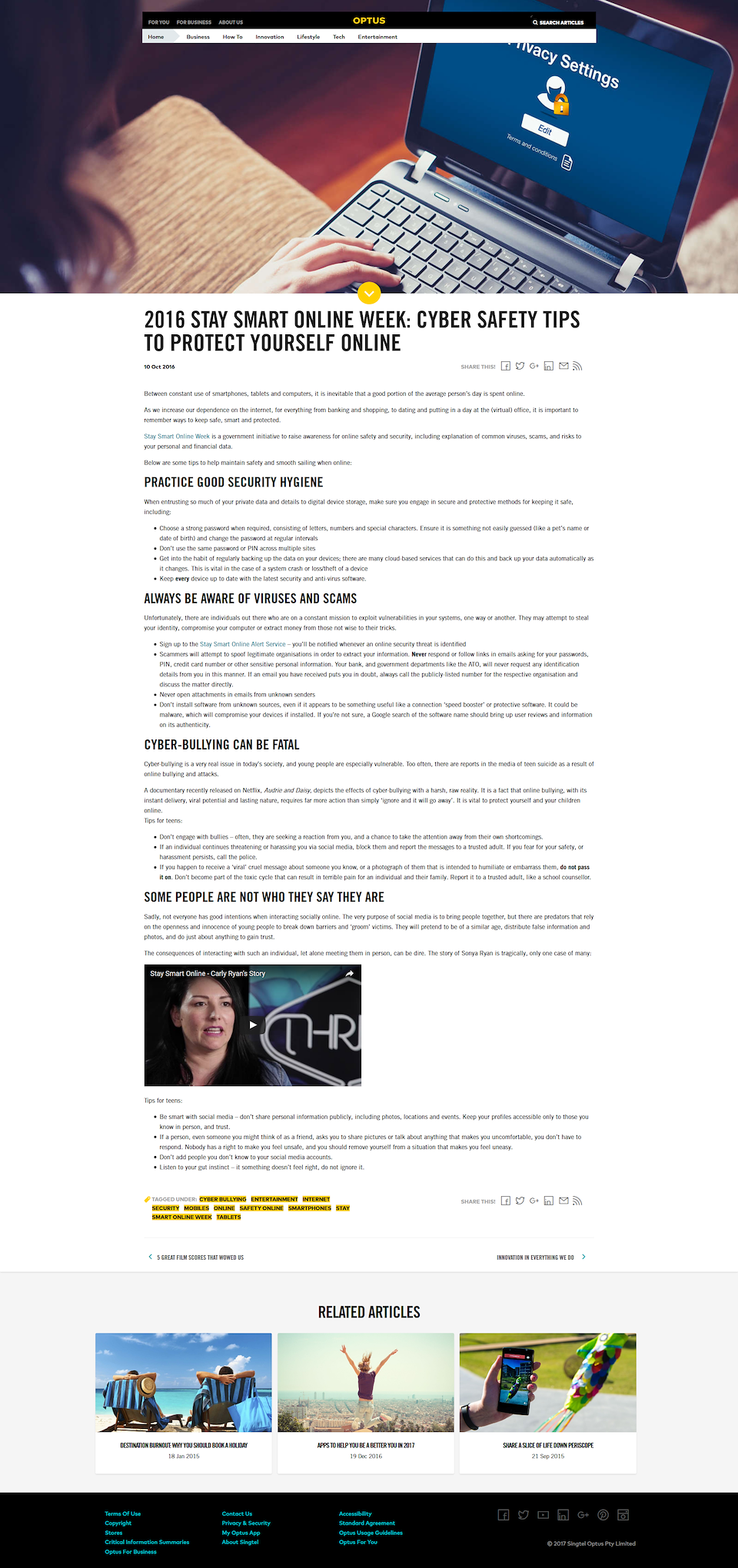 Stay Safe Online Week 2017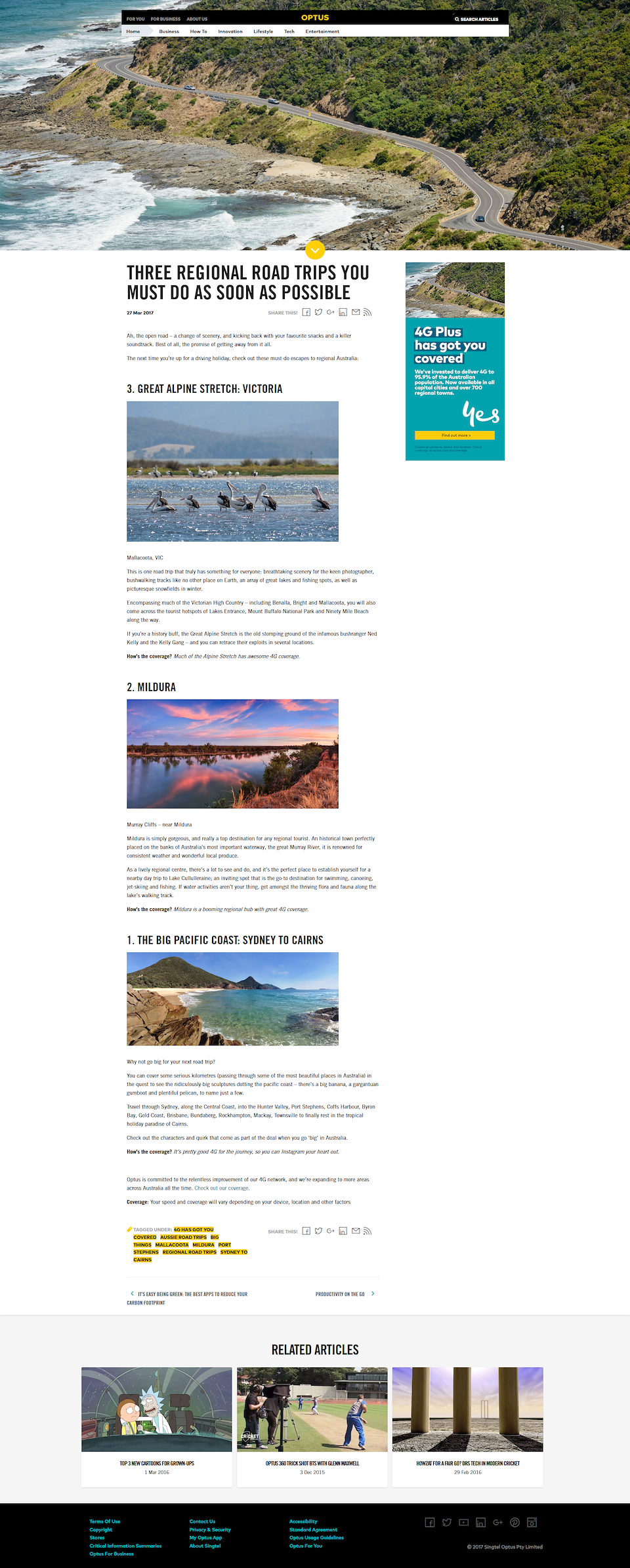 Three Regional Road Trips You Must Do As Soon As Possible
Previous
Pop Culture Editorial
Next
Sports and Entertainment